7 months.  20,000 miles.  3 continents.  4 countries.  
Countless of car, plane, bus, bike, scooter and train rides.
Millions of laughs and tears and memories that will last a lifetime.
A journey which was only supposed to last 1 month throughout US ended up turning into a 7 month adventure through America, France, Italy and Russia.
And this is just the beginning!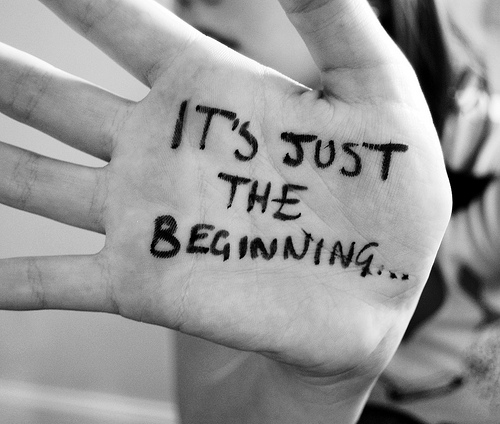 I'm sitting on the plane back to New York, in awe of what this journey has been like.
In complete and utter appreciation for every person that walked into my life over the course of the last few months and has been a guardian angel and a friend when I needed it most.
This has been a social experiment and proof that you can relate to anyone and find something in common with a complete stranger whether or not you are from the same country or speak the same language.   All it takes is for you to be open, authentic and really interested to get to know another HUMAN BEING.  Not to hide behind some walls, not to pretend to be aloof or like you don't care, to understand and believe that we are all the same and it doesn't require much to relate to another person.
Every stranger that I met became a friend.
In the country and city that has a reputation for having rude people, I have not met any.
4 months ago I was flying one way across the ocean with no expectations, no job, no place to live, no language, no friends…and yet it made sense.
I didn't know what I wanted or needed but I knew I had to leave.
I had to follow my dream, my passion and my vision. 
Not to listen to the logic or think about all the 'what ifs'. It was a power greater than myself that called my name and gave me the courage to pursue a dream I had since I was 6.
What occurred over the course of these months was beyond my wildest dreams and at the same time was one of the hardest things I had to go through.
I remember sitting at a café, one week after I arrived in Paris and questioning myself and the decision I have made.
I counted my remaining money and concluded I could survive for another week.  It was depressing, sad and one of the worst feelings in the world…I felt powerless and completely alone.
It's so interesting how the simple things in life are so often taken for granted.  At that moment, all I wanted was to know where I would spend the night and not worry if I can afford lunch or dinner.   Stretching a dollar is one thing but stretching a euro is much harder.  Paris is not the city you want to be in while on a budget, yet many poets and artists alike have experienced the city only this way and found more inspiration and purpose while struggling.  As romantic as it may sound on paper or while reading a memoir, it's the last thing that you want to experience yourself.
I wish I could go back and give myself a hug.
To say it will be ok.
Better than ok!
It will be everything I want and need and require at the moment that I need it most.  Not to worry.
Not to question or doubt the decision I have made and to TRUST in myself, in my vision and purpose.
Whoever is reading this and can relate, I'd like to send you a virtual hug.
Even though we may not know each other, I believe in you!
I believe in your vision.
I believe you are following your own path.
That is, that what you do and how you do it is according to your own rules, integrity and inner intuition.
You are not listening or following someone else's idea of what your life should be like.
You set your own rules and answer only to yourself.
There's no right or wrong.
Everything is a choice. 
You get to choose what you want and how you achieve it.
Based on the choices, the rest follows.
So what is it that you want? 
What choices are required to make it happen?
Whose voice are you listening?
Is it bringing you happiness, self worth, sense of belonging, purpose, love?
If not, then why are you still listening to that voice?
What or who is stopping you from living the life you want?
And if the answer is 'you', then stop making the same excuses and make a different choice!
You may not have another year.
The perfect time may never come.
It's up to you to decide to make it happen and give yourself the opportunity and the gift to truly LIVE!
And in case you fail, you still succeed!
There's no downside, the only downside would be if you still would be in this place of doubt and wishing things were different in 5, 10, 15 years.  Don't waste your life.  Try and risk.
Regret is a cancer of sorts that eats at your heart, soul and overall well-being.
Everybody dies but not everyone lives.  Which one do you choose?
So what do you want?